George L. Montgomery, CFA, FRM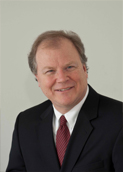 George Montgomery is president of Montgomery Investment Technology, Inc. of Camden, New Jersey, a firm that specializes in derivative valuation consulting, financial software development, investment risk measurement, and professional development seminars. Since 1992 George has been involved in the valuation of employee stock options and other share-based compensation awards using advanced closed-form, lattice and simulation methods. He has managed the design and development of two leading financial software applications: Option Tracker and FAS123 Toolkit. His firm offers FinTools® XL software for pricing options, exotic derivatives and fixed income securities, and for measuring portfolio risk. Prior to founding Montgomery Investment Technology, George was a U.S. Government bond specialist on the trading floor at Bank of America in San Francisco, California. He started his career at Matson Navigation Company in San Francisco where he filled the positions of senior financial analyst, capital budgeting planner and fixed income portfolio manager. George holds a B.S. in Finance and Accounting from Drexel University in Philadelphia, and an M.B.A. with focus on Financial Markets and Derivative Securities from University of California, Berkeley. He is a Chartered Financial Analyst (CFA) and Financial Risk Manager (FRM). Mr. Montgomery is past president of the CFA Society of Philadelphia, and is a former member of the CFA Institute Professional Development Committee and the Technology Advisory Committee. He is currently a member of the Drexel University LeBow Executive Education Advisory Council and Finance Advisory Board.
Sorin R. Straja, PhD, FRM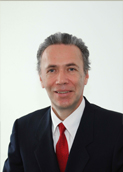 Sorin R. Straja is chief financial engineer and a risk consultant with Montgomery Investment Technology, Inc. He has over 30 years of expertise in applied mathematical modeling and software development.
Since 1995, Dr. Straja has been involved in statistical analysis and stochastic calculus for financial markets: tests for normality and autocorrelation; identification of outliers and high-leverage data; parameters estimation and models discrimination; statistical hypotheses testing; discriminant analysis; valuation of bonds and derivative securities based upon stochastic models such as Black-Scholes, Constant Elasticity of Variance, Diffusion-Jump, Vasicek, Cox-Ingersoll-Ross, Ho-Lee, Hull-White; valuation of exotic stock options; time-series analysis and forecast for electricity prices using FFT and ARMA modeling; value at risk for stocks, options, futures; capital investment under uncertainty based upon the Dixit-Pindyck model; fractal analysis; and neural networks for stock markets. Dr. Straja is a Financial Risk Manager (FRM), and holds a M.S. in Industrial Chemistry and a Ph.D. in Chemical Engineering both from Polytechnic Institute Bucharest. He earned the Financial Risk Manager (FRM) certification offered by the Global Association of Risk Professionals (GARP) in 2000. Dr. Straja is the author of four books and over 60 scientific papers published in internationally recognized and refereed journals. He was the editor of Environment International and a contributing editor of Technology. Dr. Straja served as Vice President for Science and Technology of the Institute for Regulatory Science and Assistant Professor of Biostatistics at Temple University. In addition, Dr. Straja has served as Director of the Department of Occupational Health and Safety of Temple University; as a chemist with University of Maryland; Adjunct Professor of Chemical Engineering with the Polytechnic Institute Bucharest. Dr. Straja has volunteered with U.S. Department of Agriculture. He received a certificate of Appreciation for Teaching from Temple University and Certificates of Appreciation for significant contributions from U.S. Department of Energy and U.S. Department of Agriculture. He was awarded the "Nicolae Teclu" Prize of the Romanian Academy and has been listed in Marquis Who's Who in America.
Thomas McGourn, CFA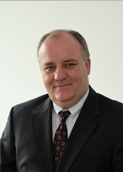 Thomas McGourn is a Derivatives Valuation Consultant at Montgomery Investment Technology, Inc.Tom works with large corporate clients and is responsible for calculating the fair value of derivative issues. With over 20 years of trading experience, He aids in creating derivative analysis and risk management software solutions for asset managers. Previous to this, he was a portfolio manager for several proprietary derivatives trading firms on the floors of the Philadelphia and American Stock Exchanges. He successfully transitioned from the trading floor to Senior Vice President of Write Capital Management, LLC, responsible for the daily management of an equity option overlay strategy on a portfolio in excess of $300 million. Tom has held various positions as Portfolio Manager, Equity Option Specialist and Head Specialist Clerk for trading companies. Tom holds a B.A. in Economics with a concentration in Accounting and Finance from Rutgers University in New Jersey. He is a Chartered Financial Analyst (CFA). Tom has served on the Philadelphia Stock Exchange's Rules and Admission committees and is an active member of the CFA Institute. Through the CFA Society of Philadelphia, he is the founder of a Member to Member Derivatives Discussions Group and is a member of its Education Committee.
J. Gregory Vermeychuk, PhD, CAIA, FRM
Greg Vermeychuk is Derivative Valuation Consultant with Montgomery Investment Technologies, Inc. He has over 30 years of experience in university teaching and research, mathematical modeling and simulation of complex dynamical systems, optimization of closely coupled systems, large program and financial management. He began his career as Assistant Professor of Chemical Engineering at the State University of New York at Buffalo, where he published original research into coupled heat and mass transfer in the presence of chemical reactions in tubular reactors. He served as a Consultant to the RAND Corporation of Santa Monica, CA, where he devised and conducted simulations of strategic nuclear exchanges for the Department of Defense.
While employed by a major specialty chemical producer and defense contractor, Dr. Vermeychuk served in various capacities including market research, new business development, field sales management, information infrastructure development and program management. In one assignment, he devised and implemented a hedging program to stablilize the cost of an agriculturally derived raw material.
After leaving corporate life, Dr. Vermeychuk founded, built and sold two successful companies in the specialty chemical sector. These activities involved the development of private placements to accredited investors, the implementation of a leveraged buyout of a division of an international conglomerate, and the development of structured financing programs to match the capital requirements of the businesses to the particular desires and tax circumstances of groups of private investors.
Dr. Vermeychuk holds a BS in Chemical Engineering from Carnegie-Mellon University, and a PhD in Chemical Engineering with a concentration in Applied Mathematics from Princeton University, where he was a National Science Foundation Fellow and a Wallace Memorial Fellow in Engineering. He has extensive experience in the Middle East, where he also studied as a Malone Fellow of the National Council for US-Arab Relations. Dr. Vermeychuk is an Adjunct Professor in the College of Business at Wilmington University. He is also a Chartered Alternative Investment Analyst (CAIA) and a Financial Risk Manager (GARP).
Norman Vadner
Norman Vadner is the Options Tracker Marketing Manager at Montgomery Investment Technology, Inc.For the past 15 years, his duties at MITI have included market development, primarily in the community banks sector, and participating in product development. Norman has degrees in management from Massachusetts Institute of Technology in Massachusetts and Columbia University in New York. Previously, he worked as a Financial Analyst for Eastman Kodak and Treasurer for Christiana Metals Corporation. Norman occasionally speaks to local groups on the interplay between economics and financial markets.